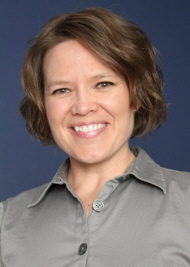 As a native Minnesotan, Leah Jorgenson was raised in a Scandinavian family with characteristic meat and potato meals. Vegetables were consistent. Desserts were homemade and seasonal. Fish were caught in the lake — whether it was open water in the summer or covered with a sheet of ice in the winter. Any and all family gatherings centered around the dinner table, so it's no wonder food became such a passion for her.
Not only has Leah lived in the Midwest, but she also spent a few years in the green and luscious state of Washington, where seafood was fresh and berries, nuts and other fruit were abundant. Halibut and salmon were weekly staples, fruit was procured at u-pick farms and nuts were selected as soon as they fell from the tree. She had a wonderful opportunity to explore foods and learn about cuisine that was native to the Northwest.
Then, after spending almost 10 years in the business world, Leah moved to Arizona to receive formal culinary training at Arizona Culinary Institute in Scottsdale where she graduated with Honors. Her passion for food was developed and honed both in her classes and the restaurant and catering work she has done since finishing school.
She is certified as a Food Protection Manager through ServSafe™ (the same certification required of restaurant managers) and is also insured. Her education continues as she learns about new foods, skills and techniques through researching recipes and preparing scrumptious meals for her family and friends.